From the Archive
Click here for Fasting Information 2020
Witness Against Torture will gather Jan. 7-13 to embrace the 40 Muslim men still locked up in Guantanamo and the hundreds of others forever scarred and haunted by the trauma of having been there. We will remember, we will witness and we will move forward in community.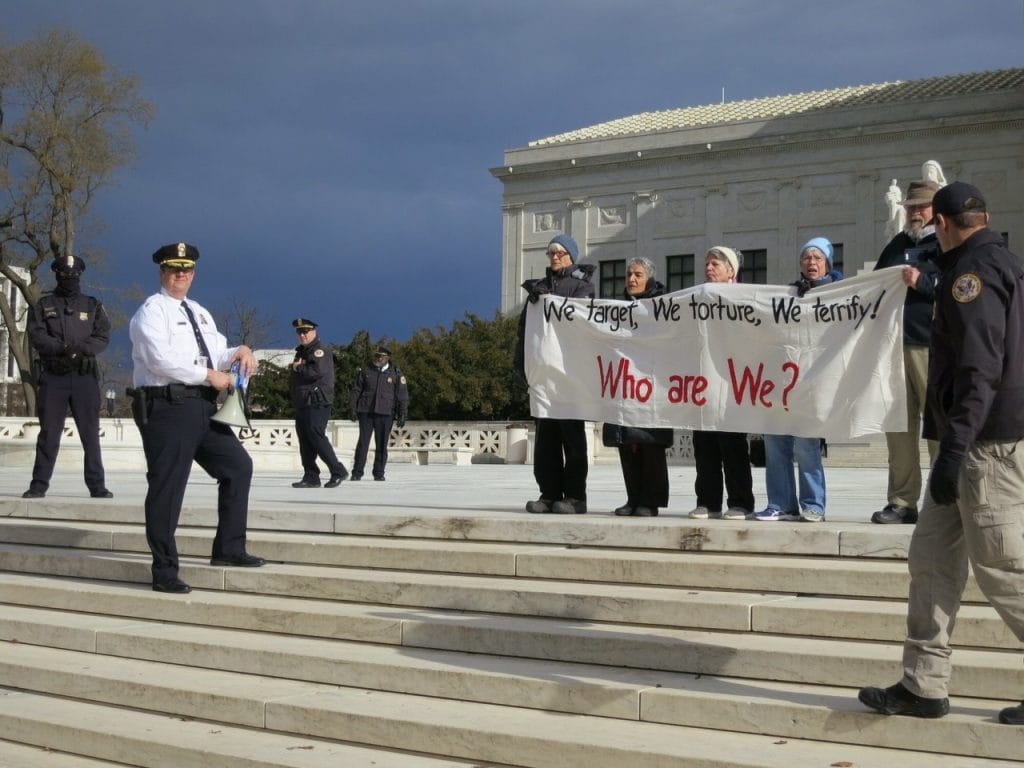 On March 27, U.S. District Court Judge Deborah A Robinson granted Manijeh Saba's Motion for Judgment of Acquittal of the charge of illegally protesting on the steps of the Supreme Court on January 9, 2019. She agreed that the government failed to show that Manijeh had violated the statute by bringing into public notice a party, organization or movement. Judge Robinson went on to explain that although she appeared as one of five holding a sign, the sign did not refer to a party, organization or movement. The sign read, "We Target, We Torture, We Terrify: Who Are We?" There was no mention of Guantanamo Bay on her clothing or on the sign or in the words to the song they were singing: "Know where you stand — No More War; Know where you stand and stand there!"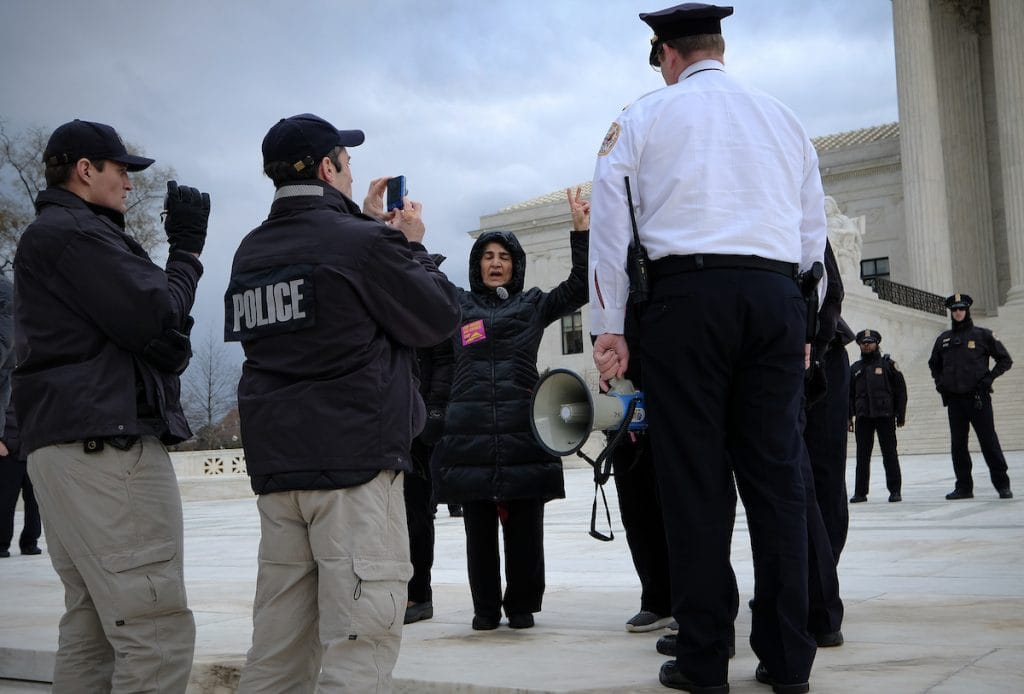 Manijeh Saba's trial in U.S. District Court for the charge of protesting on the steps of the Supreme Court began on Wednesday March 6th.  On January 9, she and four others were calling out the U.S. government's complicity in war atrocities against the people of Yemen as well as its ongoing torture of Muslim men at Guantanamo Prison.  They were arrested on January 9, but charges were dropped against three others and Joanne Lingle pleaded guilty.
by Helen Schietinger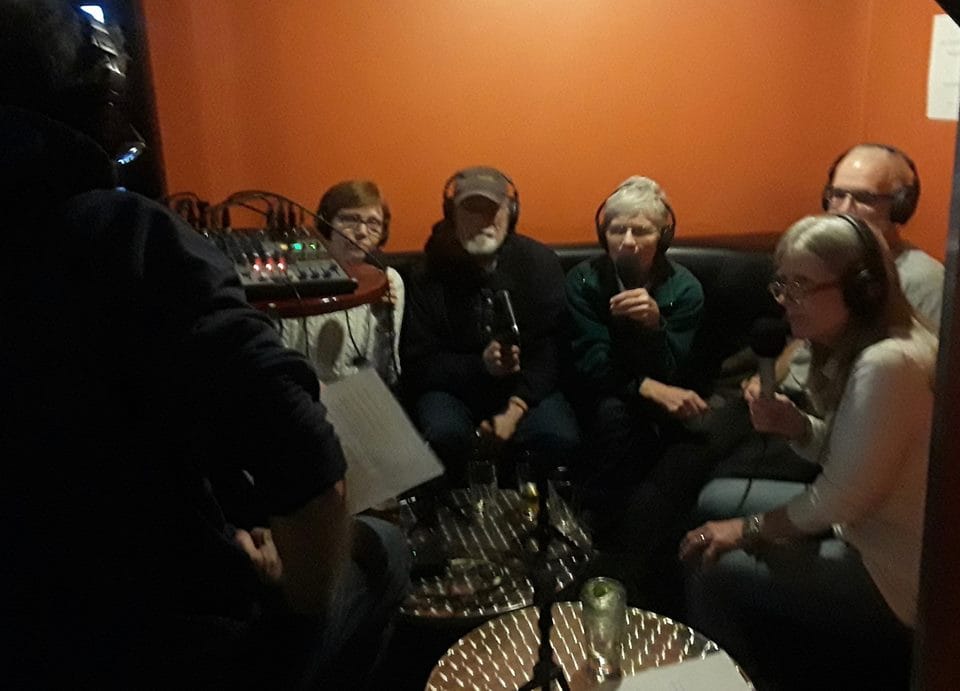 We were delighted to host Alan Winson, a podcaster with Bar Crawl Radio, as he embedded himself with us for our 2019 Fast For Justice, interviewing our activists throughout the week.
To let suffering speak is a condition of all truth. –Theodor Adorno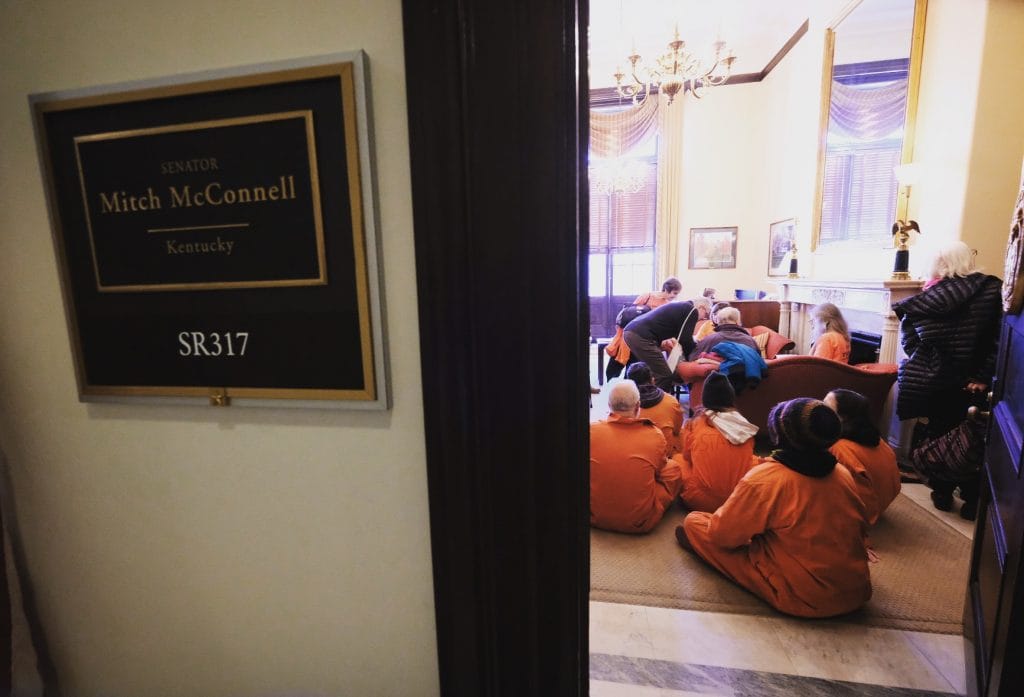 Friday morning, January 11, 2019
Dear friends,
Today 17 long years ago, the first prisoners were brought to Guantanamo. We are preparing this morning for the annual J11 rally at the White House amidst a full day of activity. We'll send you a report on those events on the weekend. But now we'll catch you up on Thursday's work in DC.
WAT headed to Capitol Hill Thursday for a little advocacy, both traditional and otherwise. WAT contingents from at least five states visited the offices of their own members of Congress. Bill Ofenloch reports, "Today we visited Senator Schumer's office to urge him to support the closure of Guantanamo, cut off arms sales to Saudi Arabia and the UAE, stop funding nuclear weapons and support the ICAN Treaty. We also told them about the Kings Bay Plowshares, 3 of whom are from NY, and criticized the BDS legislation Schumer is so supportive of. We only saw aides but gave them an earful."
Richard Sroczynski and Jeremy Varon for WAT and representatives of Amnesty and CCR met with several House Democratic leaders to assure that closing Guantanamo was on their agenda and to try to provoke specifics in that direction.
Richard reports, "Expectations were low but in fact we found open and favorable attitudes, limited despair, and at least some potential for action in the future. We can certainly hope."
Pushing the envelope on advocacy a bit, 25 members of our community later converged on Sen. Mitch McConnell's office for a sit-in, with demands concerning both Yemen and Guantanamo. Four were arrested when they stayed after the office closed. Read our press release about their action, demands, and arrests below.
WAT action Wednesday at the Supreme Court
"Know where you stand and stand there."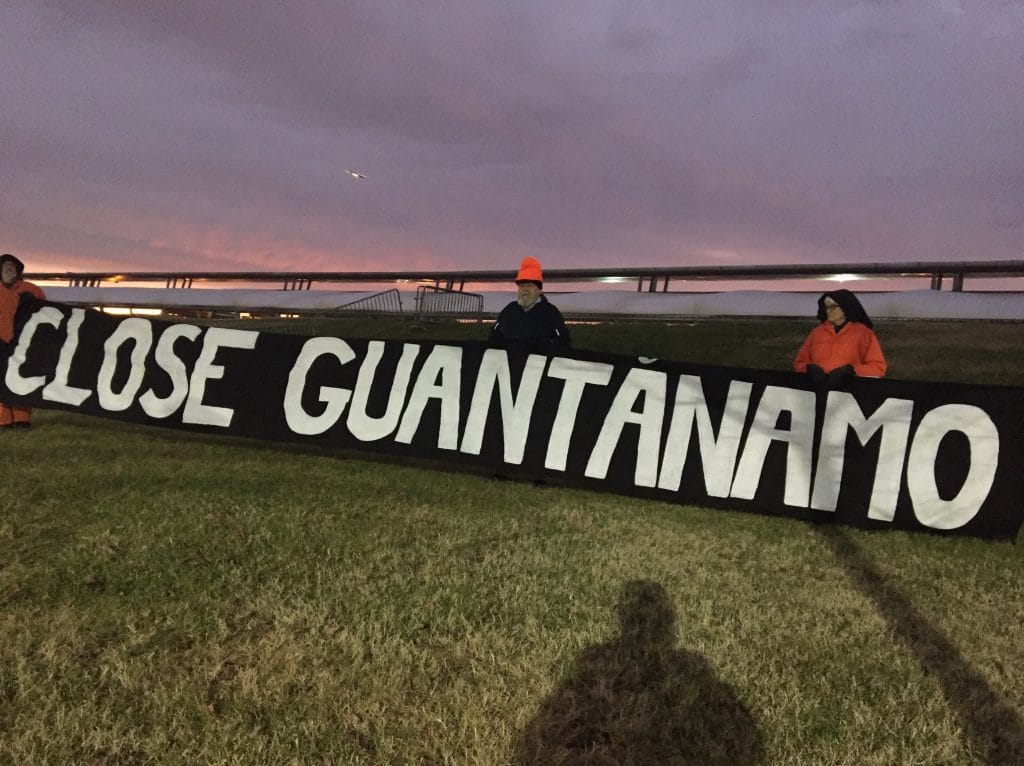 A beautiful sunrise back-lit our protest at the Pentagon early Monday morning.
Join us on social media