In Focus
Recap and Celebrating 10 Men Released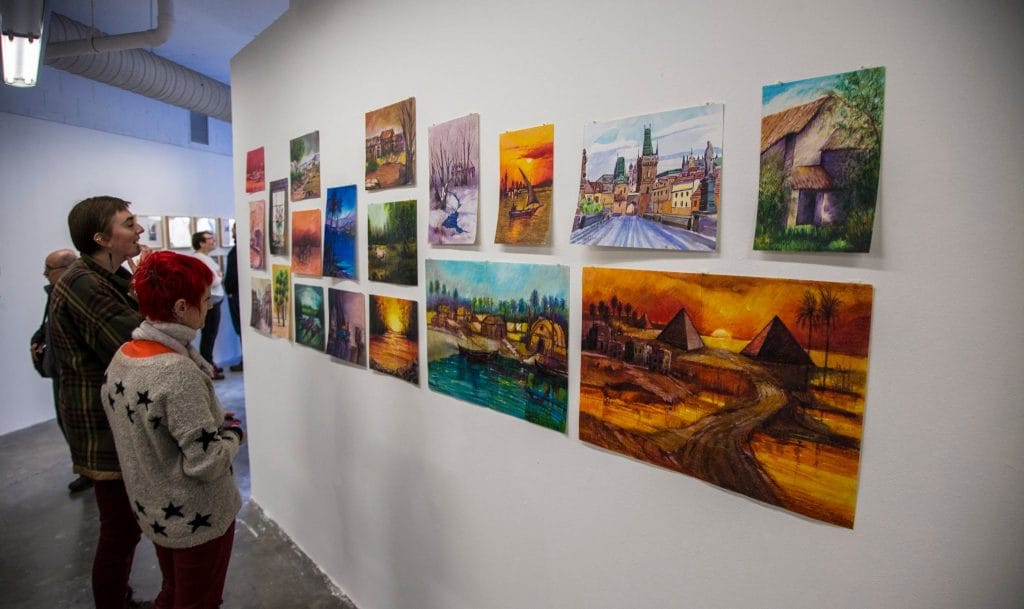 Dear friends,
We celebrate the release of ten more men from Guantanamo Bay Prison: Ghaleb Nassar Al Bihani, Mustafa Abd al-Qawi Abd al-Aziz Al-Shamiri, Karim Bostam, Abdul Sahir, Musab Omar Ali Al-Mudwani, Hail Aziz Ahmed Al-Maythali, Salman Yahya Hassan Mohammad Rabei'i, Mohammed Al-Ansi, Muhammad Ahmad Said Haider, and Walid Said bin Said Zaid. They were released to Oman over the weekend. We were privileged to spend time in D.C. with Ghaleb's wonderful drawings when we visited the Tea Project's Exhibit (It is open until Friday at GWU's Gallery 102).
Thank you for all of your support during Part 1 of our witness in D.C. We had 10 days filled with engaging street theater, liquids only fasting, group discussions and reflections, as well as lots of meetings to shape our daily actions. Please visit our website to see photos and videos of the week, as well as our daily updates and notes from the white supremacy workshop Jerica led. We gathered a few links to articles about our J11 actions here: The Guardian, USNews, UPI, CommonDreams and Fox and Frida wrote a Little Insurrection. Her article really nails our time together during the fast and how we are moving toward Part 2: Inauguration Resistance.
If you are planning on joining WAT for our Inauguration Resistance on January 18-21st, RSVP is required to witnesstorture@gmail.com ASAP – we will have limited space so it is specifically reserved for those joining our witness during that time.
Thank you for your continued support. Please keep sharing your local events and news stories with us. We hope to see you in D.C. this weekend!
Witness Against Torture on Social Media
We will be using #CloseGitmo and #guantanamo
Please "like" us on Facebook & follow us on Twitter & Instagram.
Check out our latest news and updates on Tumblr.
Post any pictures of your local activities to our flickr account and we will help spread the word.
Donate to support our work and Fast for Justice.
We are asking our supporters to donate $45 to Witness Against Torture to symbolize the 45 men remaining in Guantanamo.
Witness Against Torture is completely volunteer driven and run. We have no paid staff, but do have expenses associated with our organizing work. We need your financial support. We are fiscally sponsored by the Washington Peace Center. The Washington Peace Center is a verified US-registered non profit.If you are able, click here to donate.