From the Archive
The pandemic has exposed the need to focus on inequity and injustice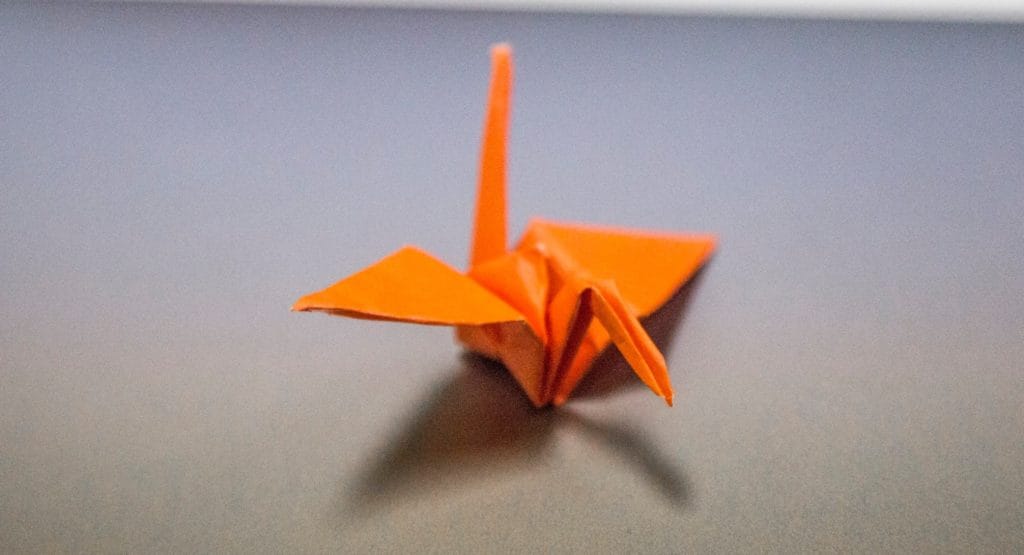 Buffalo News | October 25, 2020
The pandemic has exposed the need to focus on inequity and injustice
By Tom Casey
The coronavirus pandemic, Black Lives Matter, police violence, protester violence and fires in California and Australia have exposed our and humankind's vulnerabilities, interdependence and injustices. What can we, the most powerful nation in history, do to reduce the suffering from future inevitable calamities and from how we treat one another? Can we take Rabbi Waskow's advice on the day after the shock and pain of 9/11, "… only in a world where we all realize our vulnerabilities can we become a world where all communities feel responsible to all other communities..
We, whose ancestors emigrated from Europe, have been blessed with the moral foundation established in our Constitution. Those who have been excluded based their just demands for inclusion on their "unalienable rights" of "Life, Liberty and the Pursuit of Happiness" as Martin Luther King Jr.'s words at the Lincoln Memorial made so morally clear. Our Dr. Khalid Qazi of the Muslim Public Affairs Council was inspired by our country's motto in giving a talk at the Chautauqua Institute Interfaith Lecture Series titled, "E Pluribus Unum" (out of many, one). From this foundation and the land's abundant resources we have created the wealthiest nation in the history of the world.
Buffalo's Interfaith Peace Network believes these blessings give us a responsibility to fulfill our potential to lead the world in reducing suffering at home and abroad because God has "…made of one blood all nations," (Acts 17:26) and in the words of Geronimo, "We are all the children of one God." The interfaith movement has shown significant change can occur where it was once thought impossible.
We can reduce suffering by more fully committing to live core precepts of Christianity, Judaism, Islam, Hinduism, Sikhism, Buddhism, and Indigenous Native American principles. It is the Golden Rule. Each faith tradition very strongly conveys it with different words but with the exact same meaning: Treat others as you wish to be treated. Essential will be the humility to accept and acknowledge our failings, a bedrock of all the major faith traditions. A virtue that is opposite our perceived exceptionalism. While religions have very unfortunately been misused to foment and justify violence at times, they have often provided direction and a spiritual source of strength and community as evidenced by Martin Luther King Jr.
To reduce suffering today, Rabbi Jonathan Freirich of Temple Beth Zion noted, "In Jewish traditions the Hebrew phrase, pikuach nefesh, 'preservation of life,' serves as the guiding principle for individuals and communities. As we make our way through the tragedies of this terrible pandemic, Jewish communities have forged ahead by placing the preservation of life as our highest priority in decision-making."
We must understand and feel the suffering of those who fear violence because of their skin color or as they worship God, Allah or the Great Spirit (also Great Mystery) in their temples, synagogues, churches and sacred gatherings. We can choose to better realize Chief Crazy Horse's vision, "I see a time of Seven Generations when all the colors of mankind will gather under the Sacred Tree of Life and the whole earth will become One Circle again."
We must lead in the essential dialogue necessary to achieve "a world where all communities feel responsible to all other communities" by following the Quran's directive that Dr. Qazi pointed to – that mankind was created "… from a single (pair); of a male and a female [Adam and Eve], And made you into nations and tribes, so you may come to know each other."
We all have perpetuated violence in different ways or allowed it to happen by our silence. We need to follow Jesus's direction to Peter to put down his sword and Isaiah's admonition for nations to "beat their swords into ploughshares." It becomes more evident daily in the actions of some police and some protesters that violence only begets violence in a futile and destructive cycle, sometimes exacerbating the problem it was perceived to resolve.
The pandemic has exposed extreme inequity and injustice. Many essential workers are receiving less than a family-supporting wage with no health insurance while working in contagious environments such as EMTs and health care providers. We could not survive long without those stocking our supermarket shelves, which would be mostly empty without the long, grinding physical labor of family farmers and immigrants (legal and undocumented).
The new, just normal will require real sacrifice by those of us more fortunate. This must result in some combination of a higher minimum wage, universal health care, subsidized job re-training, a tax increase for some and/or an increased Earned Income Tax Credit. If the top 50% of earners were to share in this sacrifice, their disposable income would have to decrease to varying degrees. For a two-person household, this is those earning or receiving more than $63,000 per year. Abroad, we must change our abysmally unjust track record of failing to require labor-supporting trade principles in order to more justly pay for the resources and labor we benefit greatly from and also to better protect our workers, many of whom have suffered significantly from unfair competition.
For all the world's children, we must lead in reversing our violence to Mother Earth. The Native American Proverb says it all, "Treat the earth well: it was not given to you by your parents, it was loaned to you by your children. We do not inherit the Earth from our Ancestors; we borrow it from our Children… We must provide shelter for more refugees and immigrants living in conditions we cannot imagine, some caused by our country's unnecessary wars, political/economic interventionism to keep wages low, sanctions and support of brutal dictatorships in other countries. Reliable estimates for sanction-caused deaths in Iraq from 1990 to 2003 are over 700,000 children and 800,000 adults. Unknown numbers have died due to ongoing sanctions in Iran, Venezuela and North Korea.
Ending our excessive use of war, the present source of millions of refugees, must be achieved just as the once thought impossibilities of ending slavery and women voting have occurred. We must stop spending immense resources on the armaments of the military industrial complex that President Eisenhower said "…signifies, in the final sense, a theft from those who hunger and are not fed, those who are cold and are not clothed.. Four percent of our military budget could end starvation and provide clean water for the entire world. Matthew 25:35-36 and the Quran, 76:8-9, make clear our responsibility. The United States, once the bread basket for the world, is now the arms basket, exporting 80% of the world's traded weapons, some to countries gripped in horrible violence.
Will we again fail to respond to God's grace as we did after 9/11 and so far, are doing with the pandemic? We had the world's sympathy, including a march for us in Tehran after 9/11. We had a golden opportunity to lead, strengthening the essential cooperation of many diverse countries, from Europe to Indonesia, to fight terrorism. Instead we started two clearly unnecessary wars that have taken at least 1 million lives, mostly children and women.
It is clear prayer alone will not meet our responsibility to create a new more just normal, and to give new meaning to the song "God Bless America" and the words "God shed His grace on thee" in "America the Beautiful." To fulfill our county's promise, Abraham Lincoln said, "We shall nobly save or meanly lose, the last best, hope for mankind (our country) …. The way is plain, peaceful, generous, just – a way which, if followed, the world will forever applaud, and God must forever Bless. Our children's and humankind's futures will be deeply affected by our choices.
Tom Casey is a member of the Interfaith Peace Network of Buffalo and an organizer with Witness Against Torture
Copyright (c)2020 Buffalo News, Edition 10/25/2020