From the Archive
Mohammed el Gharani—one of the youngest detainees in Guantánamo, released without charge in 2009—is featured in Laurie Anderson's monumental installation Habeas Corpus (2015), now on view at the Hirshhorn Museum in DC. If you can't experience the powerful hologram in person, see the video titled "2015" to hear El Gharani tell his story.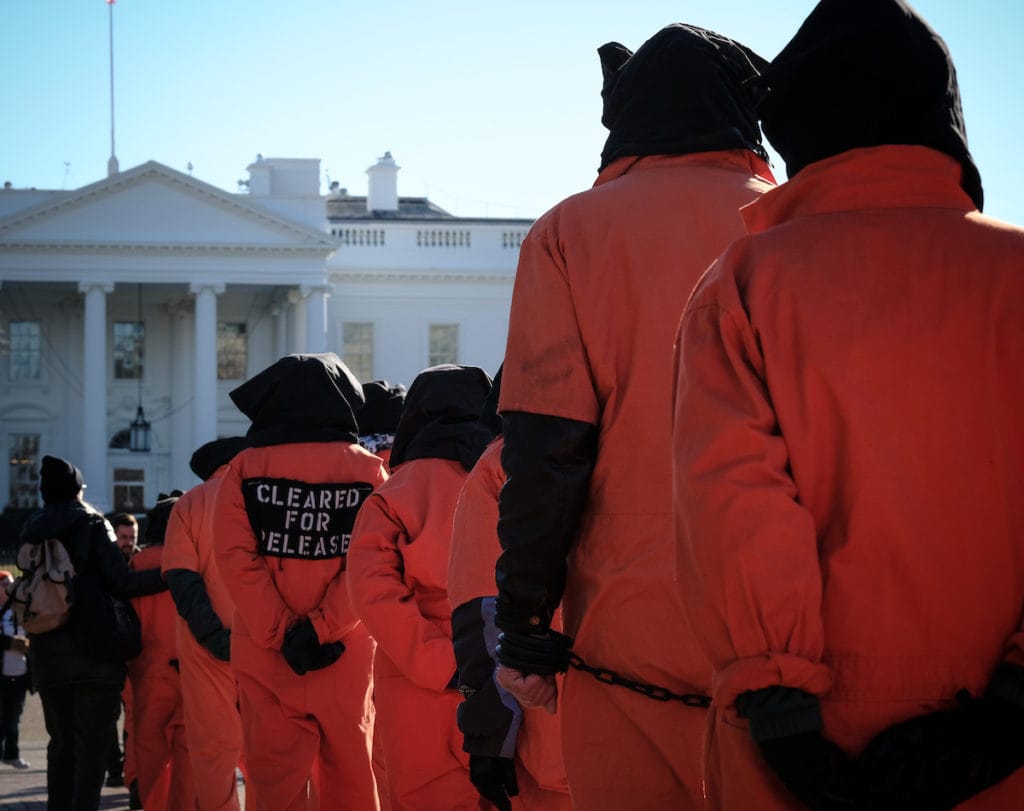 Close Guantanamo Rallies at the White House and virtual

• At noon local residents will stand with the men in Guantanamo, reading their names, singing, and calling out President Biden to give them justice (livestream on our Facebook page)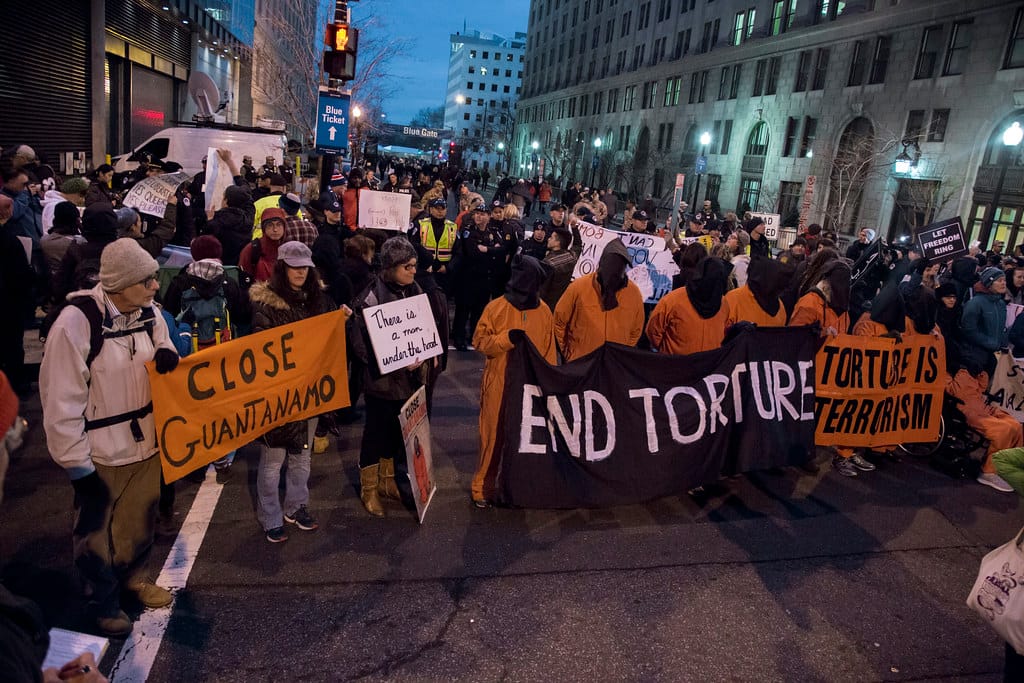 We encourage you to contact your Congress members on or around the anniversary of Guantanamo on January 11 to encourage them to:
· close Guantanamo in a just and quick manner,
Jan. 6, 2021

2021 Week of Action: January 11 – 15
19 Years of Guantanamo. Shut it down!
See the week's schedule below. RSVP for these virtual events, gatherings, and actions from wherever you are!
Let's renew our commitment to the 40 Muslim men still imprisoned in Guantanamo and the hundreds of others who suffered years of torture and abuse behind the prison's walls.
Torture survivors and their advocates released an Open Letter urging President-Elect Biden not to nominate torture defender Mike Morell for CIA Director and asking the Senate not to approve Biden's nominee Avril Haines, a torture enabler, as Director of National Intelligence.

October 2020
Join us on social media