From the Archive
The publication 'Hospitality' from the Open Door Community in Baltimore published this piece by Brian Terrell, describing our January 2023 gathering in DC.
Jeremy Varon delivered remarks on Guantanamo and Empire at a protest in New York City on January 11, 2023.
Program for Dorothy Day Catholic Worker–Witness Against Torture Pentagon Vigil, January 9, 2023
Join us in Washington to call on President Biden and Congress to close Guantanamo now!

Mohammed el Gharani—one of the youngest detainees in Guantánamo, released without charge in 2009—is featured in Laurie Anderson's monumental installation Habeas Corpus (2015), now on view at the Hirshhorn Museum in DC. If you can't experience the powerful hologram in person, see the video titled "2015" to hear El Gharani tell his story.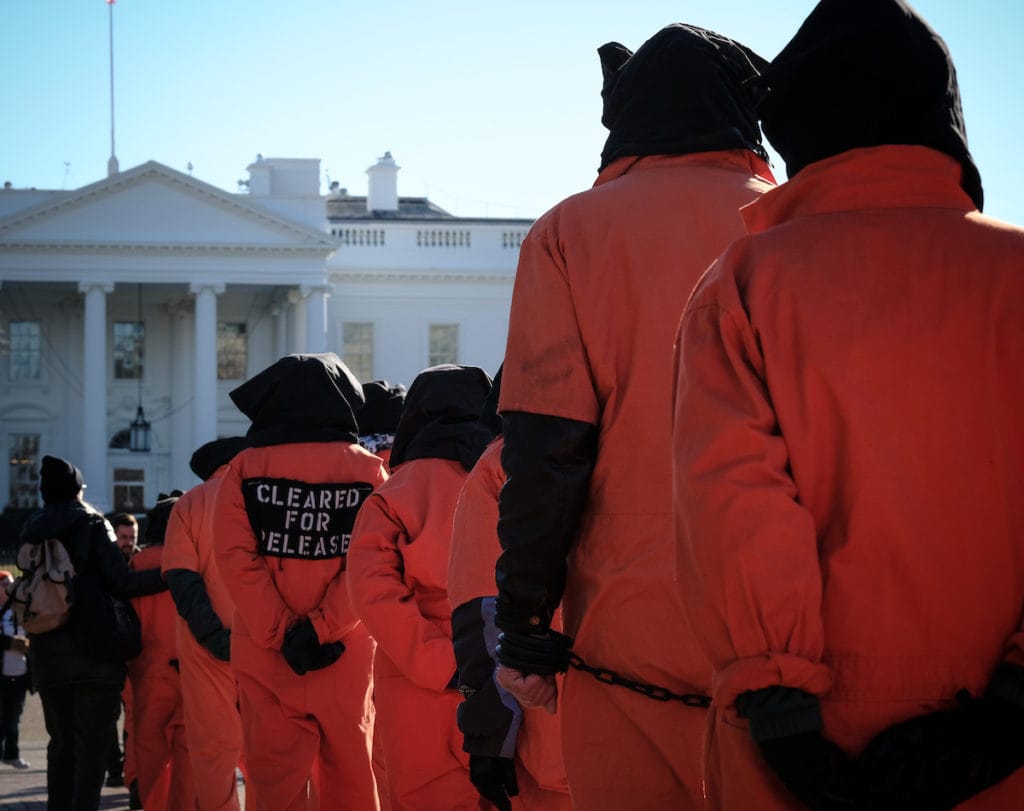 Close Guantanamo Rallies at the White House and virtual

• At noon local residents will stand with the men in Guantanamo, reading their names, singing, and calling out President Biden to give them justice (livestream on our Facebook page)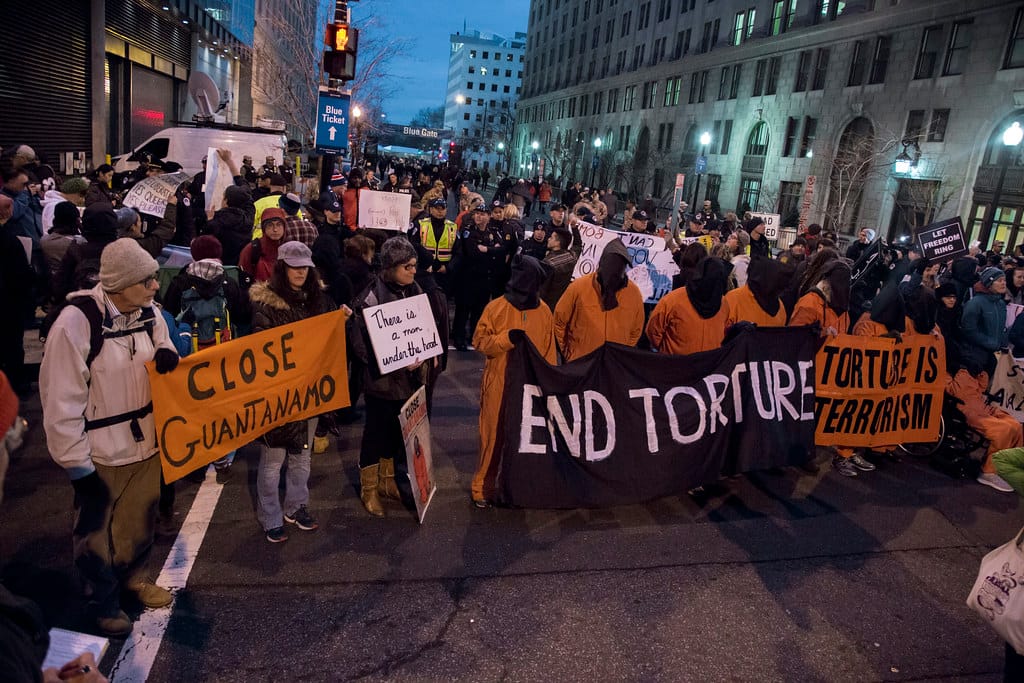 Join us on social media